How much fun is a rainy day?
Well, if you give up the notion of curling up under a blanket with a good book and a hot drink, which of course if you have young kids is not at ALL possible, you can rediscover your love of puddles.

Or at least stand close by while the kids rediscover theirs, hehehe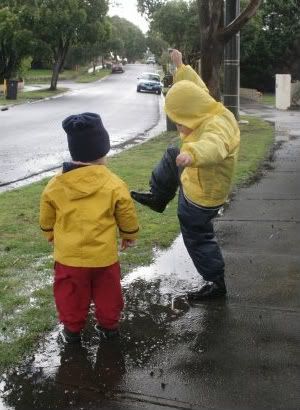 Oh yeah, gotta love a Melbourne winter, sigh....