Who needs toys when you've got a laundry hamper?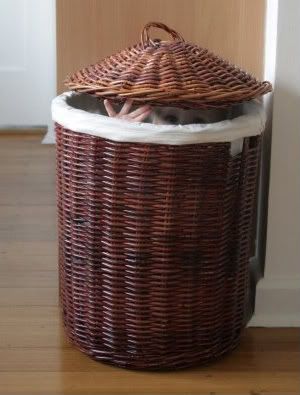 My lil guy is going through a phase of sitting
in
things.
The laundry hamper, buckets, shoe boxes, frypans, the potato heads plastic tub, any and all random cardboard boxes.
And he will sit on his brother whenever his brother lies on the floor.
Actually it's more like a body slam than a sit, just as well H is the robust type.
Are all boys as physical and LOUD as mine?
Is it just boys or are girls the same way?
I admit to heaving an enormous sigh of relief when my two are in bed asleep, it gives my head a chance to stop ringing from the constant onslaught of noise and activity.
So a quiet game of hiding in the laundry hamper is very welcome.