This was one of those days when I just had to get them outside, and it was cold enough that we needed an activity rather than just aimless footling around which can be so fun on a more mild day.
So I chose finger paint. The request was for blue, so blue it was.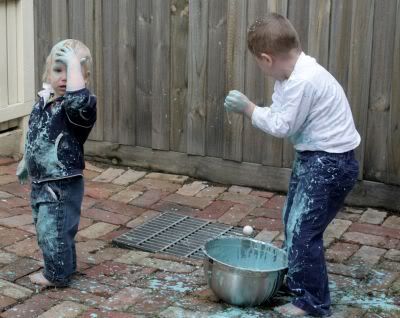 It was a bit of a finger paint disaster actually, if you want to lowdown on how NOT to make finger paint I've written it up
here.
The backyard is still blue and I'm still picking the remaining blue bits out of bubs hair, when he sits still long enough for me to do so.

Roll on summer days, I'm ready for some heat! Then I'll let them finger paint nekkid and just shave their heads afterwards.