One of my younger sisters,
The Slightly Mad Quilt Lady
, has sent me a piece of gorgeousness for my birthday.

Have a look.....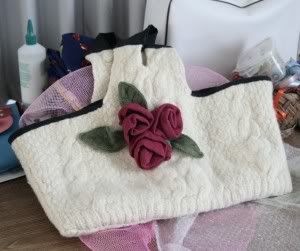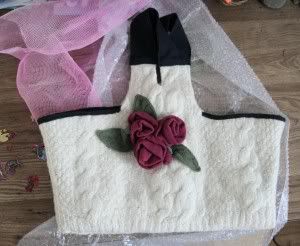 It's a beautifully made felted wool sweater bag. Fully lined, with fabric handles and a rosette of flowers and leaves artfully sewn on the front.

It is fabulous, I couldn't stop smiling when I opened it up, it's just yummy on so many levels!
Useful, recycled, beautiful, unusual....sheesh, it makes me feel like I really need to pull my finger out and get stuck into some projects. Which I do, of course.

Quietly putting aside the fact that I am behind on family birthdays by more than one or two months...


Get thee to they sewing machine!