We have a very basic Christmas Crib
(is it called that here, that's what we called it growing up in Kiwiland...)
and it consists of just a few figures that remain from a much larger set.

So the kids and I made a couple of new ones:

This snazzy looking guy is Joseph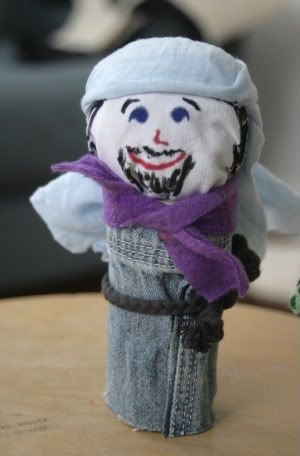 And this bright little fellow is the Drummer Boy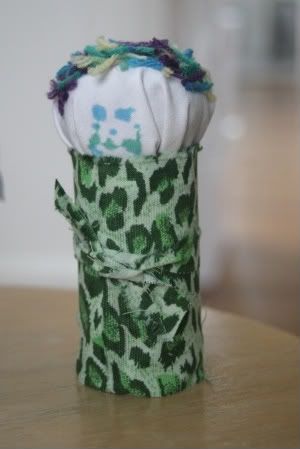 Er, without his arms and his drum, which was to be made from a gum nut. Master 4 who was doing the artistic direction (hence the multicoloured punk hair and green leopard duds) does NOT want pipe cleaner arms or a drum. So it will be.

They will soon join the existing crew, see below:




Mary is on the right and Amahl on the left has been standing in for Joseph.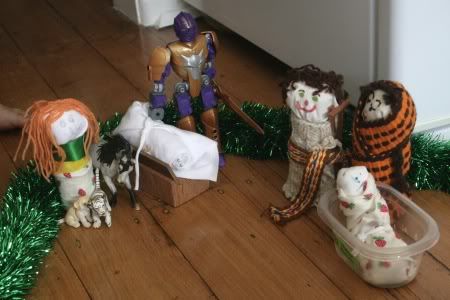 And sometimes they are visited by some other random lady with her baby, her puppy and her pet tiger cub. And a lego knight drops by occasionally too.

Mary and Amahl were made by my mum many years ago and are the perfect solution to crib figures for small children. I think we'll make some new ones every year, as happened when we were kids.

Hmmm, who to make next?
I have a faceless body on my work table awaiting a personality.....